Question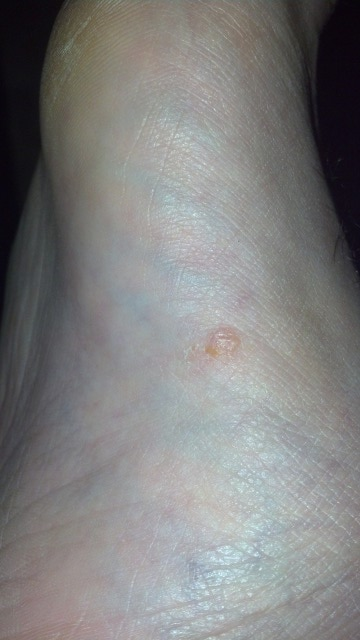 foot
Do YoU Know What The Bump On My Foot May Be? It Has Been There For About Two Weeks And Itches. It Does Not hurt.
Answer
Dear Heath,
This Orthopedic Chicago Podiatrist located in West Loop 60661,Roscoe Village 60618, Elmhurst 60126 & Bartlett 60103 says...
The growth on your foot may be a wart. It's hard to tell, because it appears to be irritated by your shoe in the heel area. Try to wear a shoe that does not rub the area. If the irritation persists beyond a few more days-or grows have it looked at by your local podiatrist
Hope this helps.
Good Luck!
The podiatrists of AnkleNFootCenters.com are specialists in orthopedics and sports medicine.
We are located in Chicago & Elmhurst
Dr George Tsatsos & Svetlana Zats
Podiatrist Chicago 60618 & Elmhurst 60126 Podiatrists
Board Certified in Foot and Ankle Surgery & Orthopedics
New South Loop Location-Chicago 60661