Take the hassle out of managing chronic pain wherever you go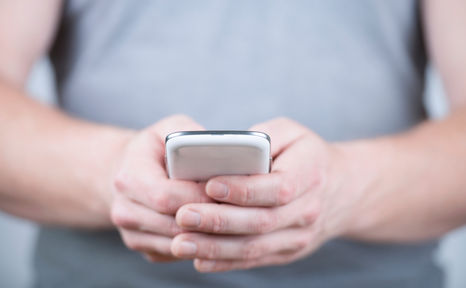 Chronic pain can be unpredictable; learning what triggers your pain can help you identify patterns and ultimately help manage your pain. Smartphones and tablets allow access to numerous apps that can take the hassle out of everyday tasks relating to your chronic pain, and can be an essential tool for both you and your doctor.
Using an app can help you stay organized and motivated. Whether it's keeping a journal to track your symptoms or setting an alert reminding you to take your medication there's definitely an app for that.
Here's a short list of the most common apps used to manage chronic pain:
Track+React
Know which activities are impacting your arthritis with Track+React. It's a great resource where you can input daily activities and record the symptoms. Rate the pain of the activity on a numeral scale and it will keep track of which activities are causing you the most pain. The information is synced between the app and the web —so your information is always up to date and viewable anywhere. Over time you can set goals and identify trends that affect your arthritis. The app is available free on iTunes, Google Play Store and Amazon Kindle Fire.
My Pain Diary
My Pain Diary helps monitor monthly pain by using color-coded days indicating your pain level. The saved information can be printed out to provide helpful insights for you and your doctor. Learn if a new a medication is working, or if you're sleeping better than last week or last month. It also has a built in weather feature that allows you to monitor how the weather is affecting your condition. The app is available on iTunes for $4.99.
MyMeds
Don't forget to take your pills ever again. MyMeds is a new medication manager and pill reminder for individuals, caregivers and children. By setting pill reminders you can be notified by text, email or a mobile alarm when it's time to take your medication. Each dose is tracked as "taken" or "skipped" and the information is stored in the secure app that can be accessed from your phone, tablet or computer. MyMeds keeps your healthcare team in sync by allowing you to share your medication information with whomever you choose, physicians, pharmacists, caregivers, health coaches etc. The app is available on iTunes and Google Play Store for $9.99.
Joy Bauer Food Cures
Learn how the food you eat can help manage your condition with registered dietician and nutrition expert Joy Bauer. She offers recipes, nutrition information and daily tips for specific conditions. The app is available free on Joy Bauer's website.
Arthritis Connect Mobile
Take Arthritis Connect with you on the go. Connect with others who understand what it's like living with arthritis and find answers and support as you learn from their experiences. Quickly find the info you need, like real-world tips and advice to manage your arthritis. Get involved with the community and ask questions and start discussions around your condition. The app is available free on iTunes and Google Play Store.
To learn more about this topic:
Tips for Coping with Chronic Pain
Keep a Journal to Help with Pain Management
10 Tips to Avoid Deadly Medication Mistakes