When you're planning your next vacation, take your arthritis into account.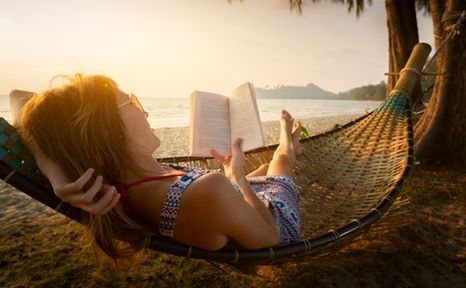 We've talked before about traveling when you have arthritis, but there's more to be said on the subject. Since it's so dreary in many parts of the world right now, you may be daydreaming about a tropical paradise - or at least a getaway to somewhere a few degrees warmer and just a little bit sunnier. As you're working to make those dreams a reality, keep these tips in mind to make sure your arthritis isn't an impediment to your vacation:
Choose your destination wisely
Depending on the type of arthritis you have and the symptoms you experience, certain destinations may not be ideal. For example, some people find their arthritis symptoms spike in certain kinds of weather, which may make an Arctic excursion less than desirable. Similarly, the mountains are a gorgeous place to be, but rugged terrain may mean you'll spend a lot of time in the lodge if you experience a flare-up while you're there. This doesn't require giving up your travel dreams, but it does mean you might look at places with temperate climates and surroundings that are easier to navigate. You may also wish to travel within your own country or to another where your language is spoken to make obtaining medical care less difficult if you require it.
Work with the airline
Providing excellent service to customers with disabilities and chronic conditions is in the best interest of any business, and airlines are no exception. If you have never taken advantage of available accommodations before, now is the time to start. For example, you may be able to board the plane first instead of waiting in line while managing arthritis pain. You will have the opportunity to request a wheelchair transport to and from the plane, or special handling for your own wheelchair if you have one. Don't be afraid to talk to an airline representative about your needs - it's what they're there for - but do remember to do it in advance.
Trying to get from one flight to the next during a layover can also be particularly stressful if you don't have it in you to move quickly or you are carrying heavy bags. For this reason, it's best to try to book a nonstop or direct flight whenever you can, which will cut down on the fatigue travel can bring out in people with arthritis.
For more arthritis lifestyle tips:
Staying Fashionable with Arthritis
Clothing Tips for Arthritis Patients
6 Tips for Traveling with Psoriatic Arthritis