---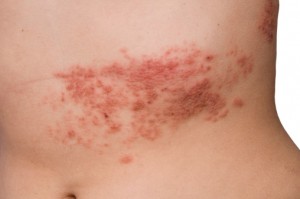 It is unlikely to have a recurrence of shingles – a skin condition – in senior patients, according to researchers at Kaiser Permanente Southern California. The researchers found that seniors who have already experienced the painful skin condition have a low risk of developing it again.
The findings also suggest that there is no urgency for these seniors to get vaccinated as a means to prevent a second shingles case.
The researchers reviewed health records and monitored shingles recurrence among 6,000 seniors. During an average two-year follow-up, there were less than 30 shingles recurrence cases noted.
Lead author Hung-Fu Tseng said, "This study's findings are important because we found that the risk of having a recurrent shingles episode is not as high as previous research indicates. We now have empirical data that show the risk of recurrence is low among an elderly population who did not have compromised immune systems, regardless of their vaccination status."
Nearly one million Americans are affected by shingles, which occurs when the dormant chickenpox virus becomes reactivated. There is currently a shingles vaccine available that can be administered to seniors, as they are at high risk of developing it. Furthermore, if left untreated, shingles can lead to other health complications. It is important to first be vaccinated and, secondly, seek out medical attention at the first sign of shingles.
Tseng added, "While this latest study adds to the growing evidence base of emerging knowledge about the shingles vaccine, more research is needed. Our findings need to be replicated by studies with larger populations."
Related: Is Shingles Contagious?

Shingles symptoms
When shingles first begins, early signs and symptoms may consist of burning, itching, or stinging of the skin. The skin may feel sensitive, and it may even cause pain as well, which will occur days prior to the presence and development of the rash.
Other symptoms of shingles include headache, fever and chills, nausea, body aches, and swollen lymph glands.
Shingles rash may begin small and appear similar to that of blisters. These blisters contain fluid, and when they break open, the sores will begin to dry and crust over. The rash typically stays around for about four weeks. In rare cases, the rash can lead to discoloration or scarring of the skin.
Shingles treatment
Treatment for shingles involves pain management, as well as treating the virus itself. Antiviral medications are common to treat shingles and can shorten the duration of the virus. These medications can also help to reduce the risk of complications associated with shingles. Medications for shingles are most effective if administered within the first 72 hours.
Pain medication can also be taken to relieve pain and discomfort caused by the shingles rash. Generally, over the counter pain medications are effective enough to relieve pain but in severe cases opioids may be prescribed.
Lastly, itchiness can be relieved with over-the-counter antihistamines.
Speaking to your doctor at the first sign of symptoms can help them decide on the best form of treatment to offer you relief.
---
Related Reading:
Shingles risk increases in people with lupus, COPD, and rheumatoid arthritis
Shingles risk increases in people with lupus, COPD, and rheumatoid arthritis. Shingles is a painful skin rash caused by the varicella zoster virus, which is the same virus responsible for chickenpox. When a person contracts the chickenpox, the virus remains dormant in the body, but when it becomes active again, it can result in shingles, which commonly occurs in adults. Continue reading…
Rare eye inflammation linked with chickenpox, shingles vaccine
Chickenpox and shingles vaccine have been linked with a rare eye inflammation affecting the cornea. Although cases are small, the association still remains. "Keratitis, or inflammation of the clear layer on the front of the eye, is a vision issue that can cause serious complications or even permanent damage to your vision if left untreated," said Dr. Frederick Fraunfelder in a news release. Continue reading…
---
---